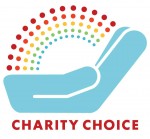 We need less that 1 minute of your time.
Tupperware Australia is running a competition on Facebook and ATSS has made it to the final round. Monica, mother to a TSC affected child, has nominated ATSS to be the next Charity of Choice. With your help, we've already made it to the top 3 and now we're so close to receiving thousands of dollars.
If you are on Facebook, you can help us. Please follow these steps before 31st December:
1. Click this link to see Tupperware Australia/New Zealand photos on facebook. Open the photo that is the ATSS logo.
2. Click 'Like'. Thank you, you have voted for us!
3. Click 'Share'. You can post the photo to your timeline to ask your friends and family to vote as well. Perhaps include a short message to explain why you think our work is so important.