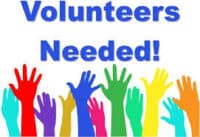 Tuberous Sclerosis Australia is working on the development of some new online resources to help empower parents and teachers/educators about the learning challenges children with TSC often face and how best to support these.
We are currently setting up a working group of families and teachers to assist us.
The group will be asked to contribute their ideas on what should be included and will review and provide feedback on the draft resources. This will primarily be done via email, though there may be a need for one or two phone calls or zoom meetings.
If you would like to get involved in helping us develop these new resources, please do get in touch by emailing [email protected] or phoning 1300 733 435