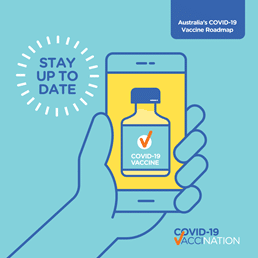 As you will have heard the Government has recently recommended that people under 50 years of age are given the Pfizer vaccine rather than AstraZeneca.   We know that this may have resulted in the postponement of vaccinations for some of our community.  It is a confusing time with information and expectations changing rapidly.  Unfortunately, at this stage, there is no specific advice for people with TSC, and it seems unlikely that there will be in the short term.  We can certainly understand and sympathise with why members of our community may be feeling frustrated by the lack of certainty.
The current advice from the Federal Government is that people speak to their doctor about their individual risk factors and the benefits of having the vaccine.  As you know people with TSC are all affected quite differently and may have quite different treatment pathways, so this is good advice as it allows the doctor to provide specific advice that is right for the individual.  You might also want to contact the enquiry line on 1800 020 080 and explain the specifics of your case and ask for further advice. Additionally, you might like to check the Department of Health website at https://www.health.gov.au/  and sign up for updates https://www.health.gov.au/initiatives-and-programs/covid-19-vaccines/subscribe-to-covid-19-vaccines-updates
People with disability or other health issues are being offered special considerations and are considered a priority group.  TSA is a member of Rare Voices Australia (the peak body for rare disease organisations in Australia) and we will be talking with them about advocacy to support our TSC community being prioritised. We will provide further updates as they become available.