The aim of this survey is to find out more about you, our TSC community.  Your feedback is important in helping TSA focus its efforts and further improve our services, communications and fundraising.  We are also asking for information to grow our network of TSC health professionals, so that those affected by TSC can, where possible, get access to health professionals with TSC experience and expertise and so that we can keep those professionals connected with TSA and with each other.  Your responses will be kept private and confidential, as already happens with all the personal information you share with TSA.   
We will share the results of the survey with you on this website. No personal information will be used. Everyone's responses will be pooled together. Your comments may be used in the results report, but you will not be quoted in a way that might reveal your identity to others. 
Everyone who participates in this survey has the opportunity to go into the prize draw to win a $100 Westfield Gift Voucher.
THANK YOU for taking the time to complete this survey.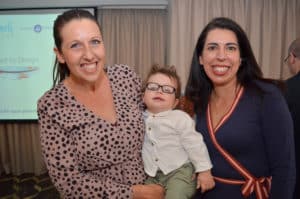 Deb Crosby, TSA President 
Please follow this link to fill out the survey: https://www.surveymonkey.com/r/TSASurvey2019