TSA has a track record of achieving a lot with little resources, there is still so much we want to do. 
TSA will persevere in our goals to improve the future for all Australians with TSC. We will improve healthcare, champion research and enhance information available to positively impact on the lives of everyone affected by TSC.
 Our immediate focus for the future is to:
Improve the distribution of information

Create a new diagnosis resource: we will ensure families have accurate answers and someone to turn to in the first few difficult days following a new diagnosis of a loved one
Develop an education resource for teachers: we will foster better understanding and support for children with TSC during their schooling years by improving information specifically for educators
Generate an information pack for GP`s with a patient with TSC:  will give GP's access to the world standard healthcare guidelines that they require to ensure their patient with TSC has the best possible treatment and follow up care plans
Improve healthcare for all Australians with TSC

Expand access to treatments: Further improve access to new treatments such as topical mTOR inhibitor treatment for all Australians who need it
Increase our professionals network: Expand membership of our TSC Professionals Network so that all Australians with TSC can see doctors with up to date TSC knowledge and experience.
Develop new multidisciplinary models of care: TSA will continue our work supporting the development of best practice multi-disciplinary models of health care for people with TSC
Overcome barriers: Identify barriers to adoption of the TSC Management guidelines in Australia and ways these barriers can be overcome
Champion research here in Australia

Collaborate: Work together on international research ensuring Australian sites participate in clinical trials for new treatments
Strengthen relationships: Develop and strengthen relationships with Australian researchers and continue to grow our Australian community of TSC researchers.
Grow Australia's TSC research: We will formulate a research plan for TSC in Australia and collaborate with researchers and funding bodies to expand Australia's TSC research.
Please give to our  "Gift of Hope" project to support our goal of raising $10,000 so we can give hope to newly diagnosed families.  Our goal is to improve the new diagnosis journey for every one of the babies that will be born with TSC next year. We can't take away their TSC but we can make sure each family get access to life changing early intervention, the right tests, the best possible treatments, and to the experts in the field.
Make a donation today
Donate monthly and become an ATSS Champion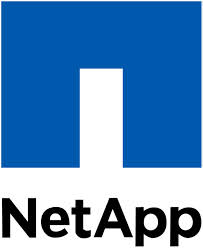 Thank you to our corporate supporter, NetApp, for donating the services used to make this video.